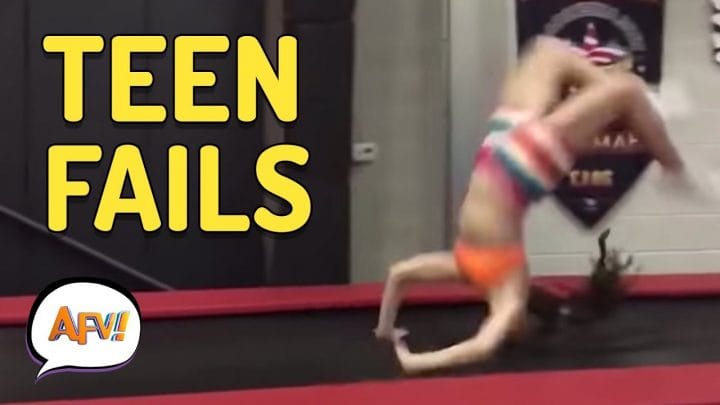 SUBSCRIBE TO JOIN THE AFV FAMILY:
Thanks to these funny teens, we were able to create this HILARIOUS fail compilation! These funny moments HAVE TO BE the funniest teen fails of 2018. Like the funny fail clip at 7:29…make sure to watch the whole clip! It's so hilarious!
LIKE this video if you can't stop laughing! Comment down below and tell us what your favorite funny teen fail was. Mines the one at 1:33. That teen boy totally slipped in the mud and I'm dying! LOL!
Funniest Teen Fails | AFV Fail Compilation
Want a chance to be on AFV?
UPLOAD YOUR VIDEO NOW:
About America's Funniest Home Videos:
AFV is America's longest running funny video television program. We've been collecting funny viral videos since 1989. Here you'll find funny videos, viral videos, prank videos, funny animal videos, funny baby videos, classic videos, and the best compilations and music montages of some of the funniest videos you've ever seen. Check out our different sections to find some of the best viral, funny, videos around.
Connect with AFV Online:
Visit the AFV WEBSITE:
Like AFV on FACEBOOK:
Follow AFV on TWITTER:
Follow AFV on Instagram: @AFVOfficial
Follow AFV on Musical.ly: @AFVOfficial
Categories: fail compilation